Introduction to Email Marketing for Commercial Cleaning Services
Email marketing has emerged as a powerful tool for businesses to connect with their target audience and promote their services effectively. In the commercial cleaning industry, email marketing offers a cost-efficient and impactful way to reach potential clients and engage with existing customers. By implementing the right strategies, commercial cleaning service providers can maximize customer engagement and drive business growth.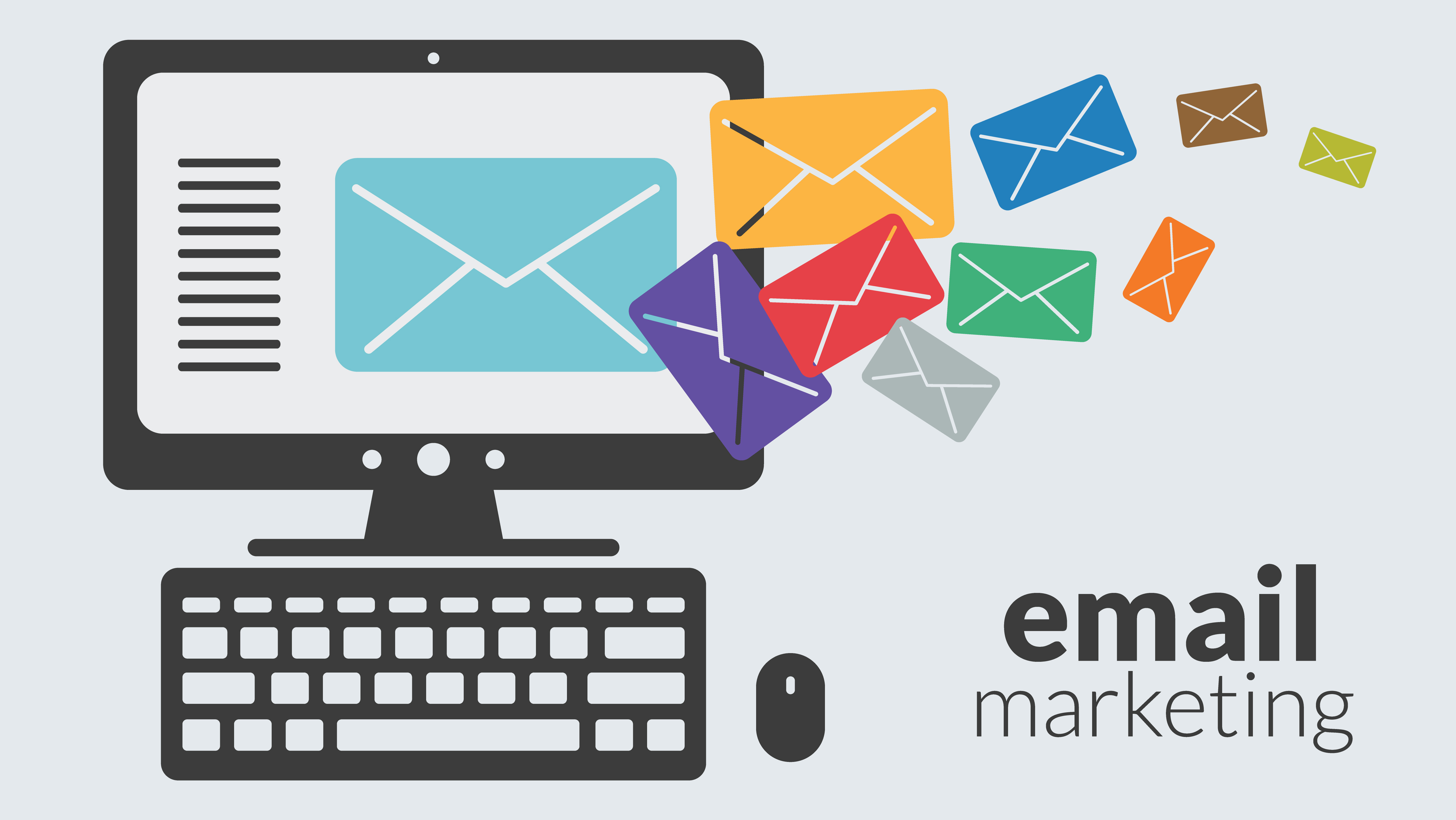 Building an Email List of Potential Clients
To kickstart your email marketing efforts, it's crucial to build a comprehensive email list consisting of potential clients who are genuinely interested in commercial cleaning services. Here's how you can do it:
Offer valuable content: Create informative guides, e-books, or industry-specific resources related to commercial cleaning. Offer this content as a free download in exchange for visitors' email addresses.

Website opt-in forms: Place opt-in forms strategically on your website, such as in the sidebar, footer, or as pop-ups. Clearly communicate the benefits of joining your email list to encourage sign-ups.

Networking events: Attend industry conferences, trade shows, or networking events to meet potential clients face-to-face. Collect business cards or use digital tools to capture email addresses for follow-up.

Social media promotions: Leverage your social media platforms to promote exclusive offers or discounts to those who sign up for your email list. Encourage followers to share these promotions with their networks.
Crafting Engaging Email Content
Creating compelling email content is essential to capture recipients' attention and drive them to take action. Consider these tips when crafting your email campaigns:
Catchy subject lines: Craft attention-grabbing subject lines that entice recipients to open your emails. Use action-oriented language, personalization, and a sense of urgency to pique their interest.

Clear and concise messaging: Keep your email content concise and focused. Clearly communicate the benefits of your commercial cleaning services and how they solve clients' pain points.

Call-to-action (CTA): Include a clear and prominent CTA in your emails, directing recipients to take the desired action, such as scheduling a consultation or requesting a quote.

Compelling visuals: Incorporate visually appealing elements, such as high-quality images or videos showcasing your services. Visuals can enhance engagement and make your emails more memorable.
Designing Eye-Catching Email Templates
The visual design of your emails plays a significant role in attracting attention and reinforcing your brand identity. Follow these guidelines when designing your email templates:
Responsive design: Ensure your email templates are mobile-friendly and compatible with different devices and email clients. Optimize the layout and font sizes to provide a seamless reading experience.

Brand consistency: Use your brand colors, logo, and fonts consistently in your email templates. This helps recipients recognize your brand and establishes trust and professionalism.

Clear hierarchy: Organize your email content with a clear visual hierarchy. Use headings, subheadings, and bullet points to make your messages scannable and easy to digest.

White space and formatting: Incorporate sufficient white space to prevent clutter and allow your content to breathe. Break up text with paragraphs and use formatting techniques like bold or italics to emphasize important points.
Personalization and Segmentation in Email Campaigns
Personalization and segmentation are key factors in delivering targeted and relevant messages to your email recipients. Consider the following practices:
Personalized greetings: Address recipients by their first names in your emails to create a personalized connection. Use merge tags or dynamic content to automate this process.

Segmentation based on interests: Segment your email list based on recipients' interests, such as office cleaning, industrial facilities, or healthcare settings. Tailor your messages to resonate with each segment's specific needs and pain points.

Behavioral segmentation: Track recipients' engagement with your emails, such as opens, clicks, or conversions. Use this data to segment your list further and send more targeted follow-up emails.

Automation and drip campaigns: Set up automated email sequences or drip campaigns to nurture leads and engage with customers at various stages of the sales funnel. Automate follow-ups, reminders, and personalized offers based on predefined triggers.
Analyzing Email Campaign Metrics and Optimization
Measuring the success of your email campaigns and making data-driven improvements is crucial for long-term success. Focus on the following metrics and optimization techniques:
Open rates: Monitor the percentage of recipients who open your emails. Test different subject lines, sender names, and send times to optimize open rates.

Click-through rates (CTRs): Track the number of recipients who click on links within your emails. Experiment with different CTAs, placement of links, and content to improve CTRs.

Conversion rates: Measure the rate at which recipients take the desired action, such as filling out a form or making a purchase. Optimize your email content, CTAs, and landing pages to increase conversion rates.

A/B testing: Conduct A/B tests with different email variations to identify what resonates best with your audience. Test elements like subject lines, visuals, CTA placement, or email length.

Continuous improvement: Regularly review your email campaign performance and make data-driven optimizations. Implement learnings from past campaigns to refine your strategies and achieve better results.
Conclusion
Email marketing has immense potential for commercial cleaning service providers to connect with clients, increase engagement, and boost business growth. By building a targeted email list, creating compelling content, designing visually appealing templates, personalizing messages, and analyzing campaign metrics, you can harness